Our Journey To The Yungas
Hapalotremus are a genus of tarantula spiders native to the county of Argentina, Bolivia and Peru. The elusive tarantulas usually inhabit crevices underneath rocks – sometimes without any spider silk present.
Hapalotremus martinorum is a species of green looking tarantula native to the country of Argentina which got discovered by Patricio Cavallo, Martin Gamache from Tarantula Canada and myself, Martin Hüsser from birdspidersCH. In spring 2011 we made this discovery on our last stop before returning home after a very successful but short fieldtrip to Argentinian Yungas and other regions in northern Argentina.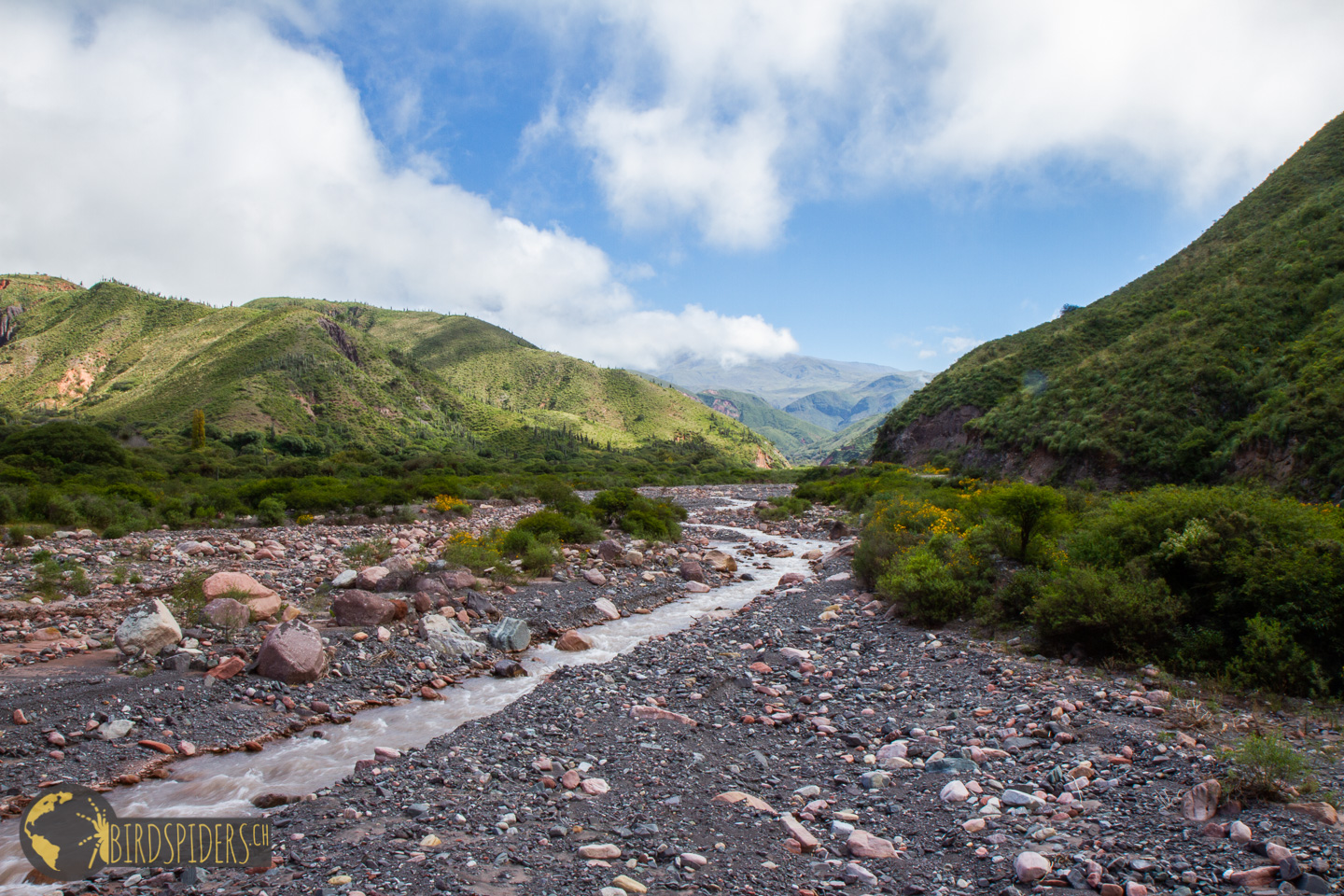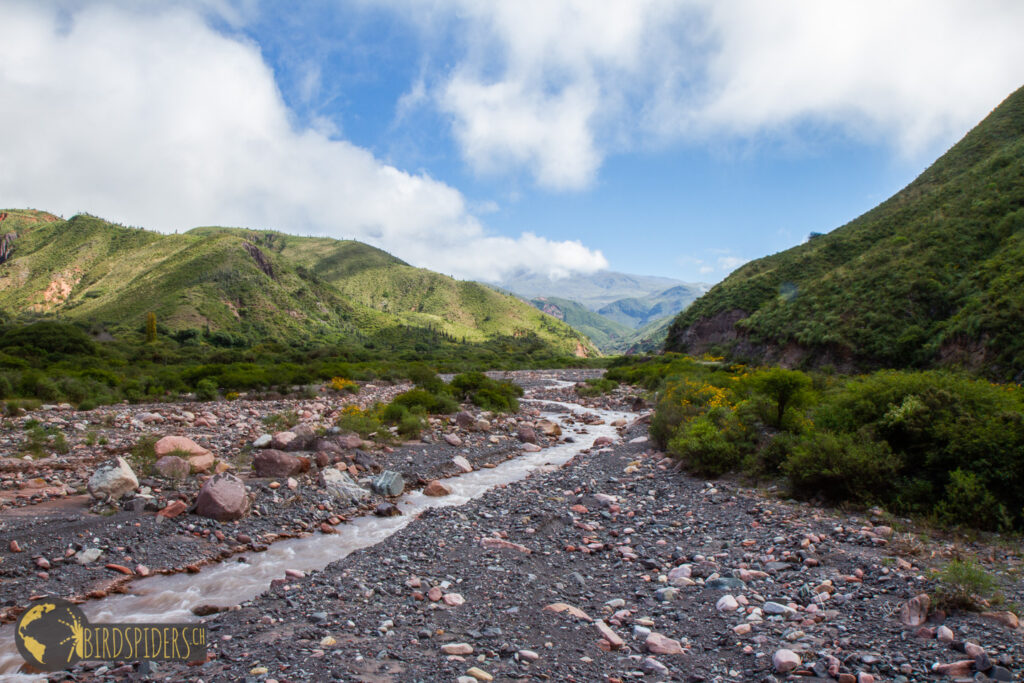 Hapalotremus martinorum is named after Martin Gamache and myself, described by the arachnologists Nelson Ferreti and Patricio Cavallo. The manuscript was submitted in 2013 with a online publication in 2014 of the article itself within the Journal of Natural History.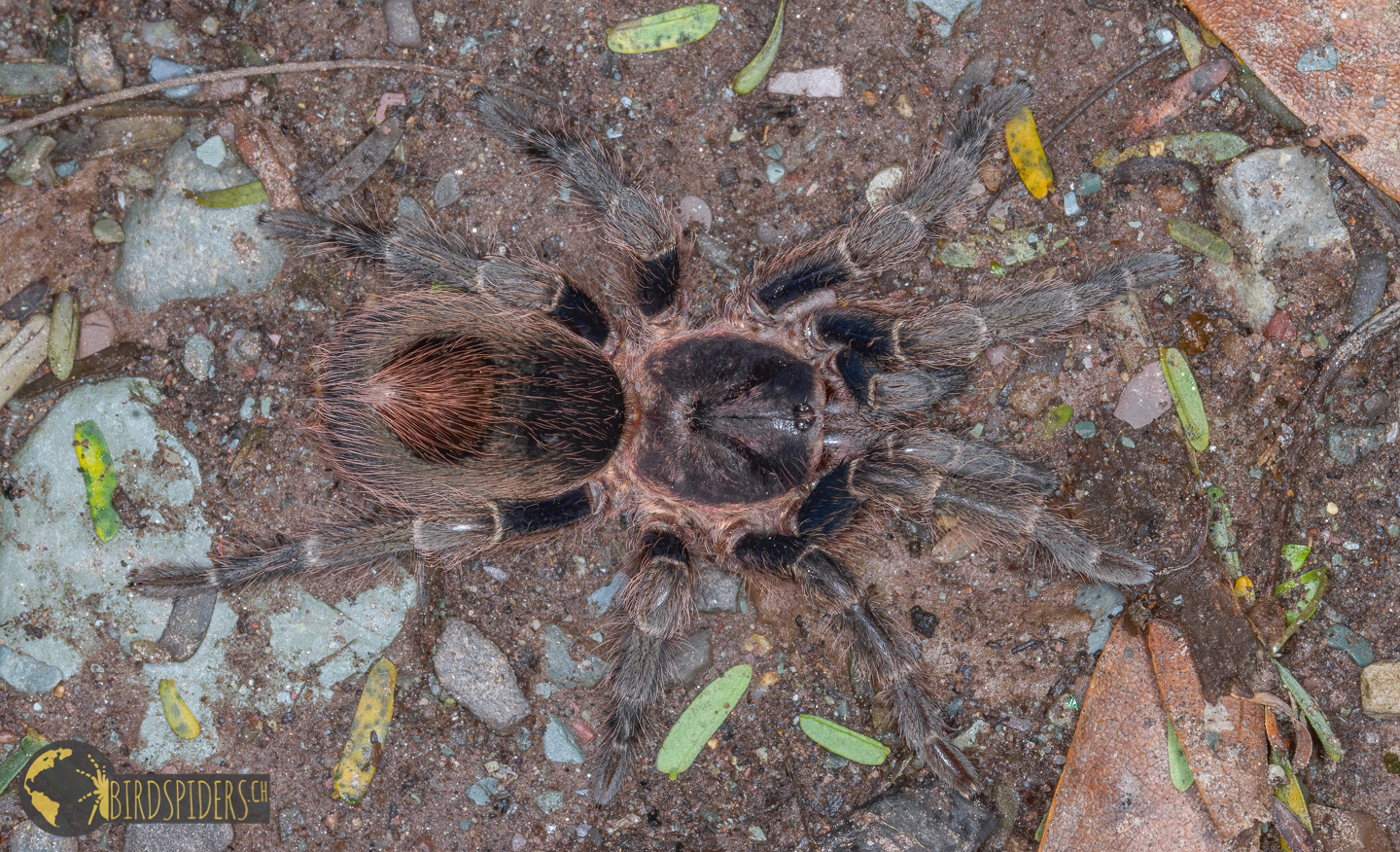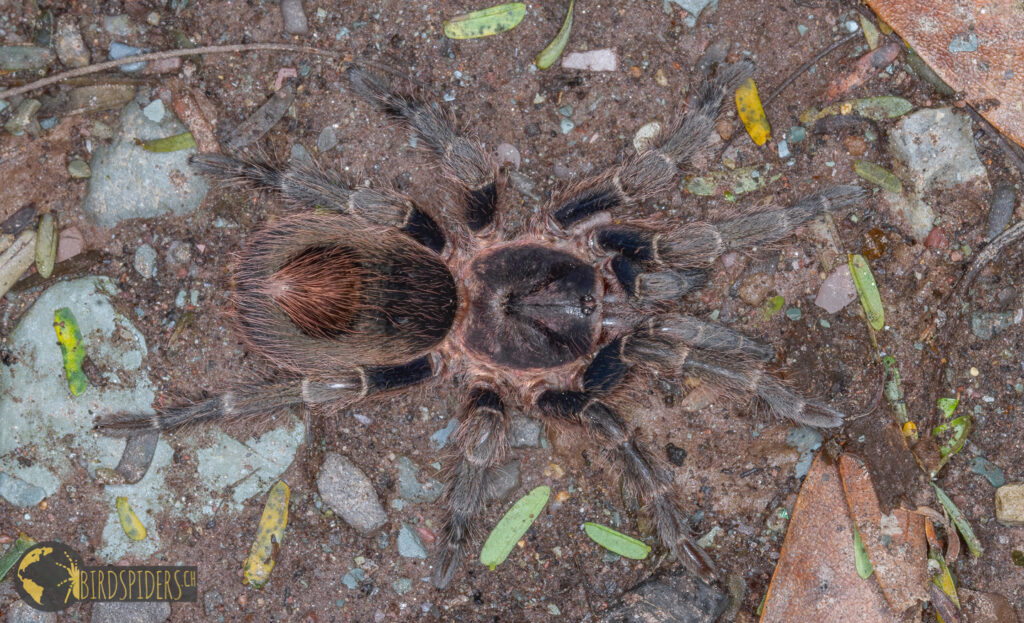 Another Hapalotremus in nature
Another of the seven newly described Hapalotremus species is Hapalotremus marcapata which occurs well over 4000 meters above sea level. To learn more about this species we strongly advise to watch this in situ video material of it down below
Subscribe to our newsletter to get 7 days access to our Patreon exclusive content
Revision of Hapalotremus
In 2018 the researchers around Nelson Ferreti and Rick West, namely Patricio Cavallo, Juan C. Chaparroc, Duniesky Ríos-Tamayo, Tracie A. Seimon were working on the high altitude tarantula genus Hapalotremus.
They revised the genus of Hapalotremus substantially and added seven new species to the tarantula genus Hapalotremus and were able to assert a new altitude record for the family of tarantulas (Theraphosidae).
Hapalotremus vilcanota sets the current altitude record of 4524 meters above sea level, native to the country of Peru.
additional literature in case you want to read it yourself
Cavallo, P. & Ferretti, N. E. (2015). The first Hapalotremus Simon, 1903 (Araneae: Theraphosidae) from Argentina: description and natural history of Hapalotremus martinorum sp. nov.. Journal of Natural History 49(15-16): 873-887. doi:10.1080/00222933.2014.953226
Ferretti, N., Cavallo, P., Chaparro, J. C., Ríos-Tamayo, D., Seimon, T. A. & West, R. (2018). The Neotropical genus Hapalotremus Simon, 1903 (Araneae: Theraphosidae), with the description of seven new species and the highest altitude record for the family. Journal of Natural History 52(29-30): 1927-1984. doi:10.1080/00222933.2018.1506521