Observe and study the occurrence of tarantulas in the wild – these are our passions besides actually keep and breed theraphosid spiders for many years now.
"birdspiders.ch" is a tarantula research project located in Switzerland. Our primary focus is research on the Theraphosidae subfamilies located in Central-South America and South-East-Asia and to share the gathered knowledge about them. Our research includes field trips, collecting data of species ranges, and biogeographic limits.
In the future we hope to find more collaborating partners in other parts of the world to conduct research – You can always achieve more if you share your knowledge with others. Thanks to all our friends and colleagues who helped us in all the years – without you, our hobby would not be the same!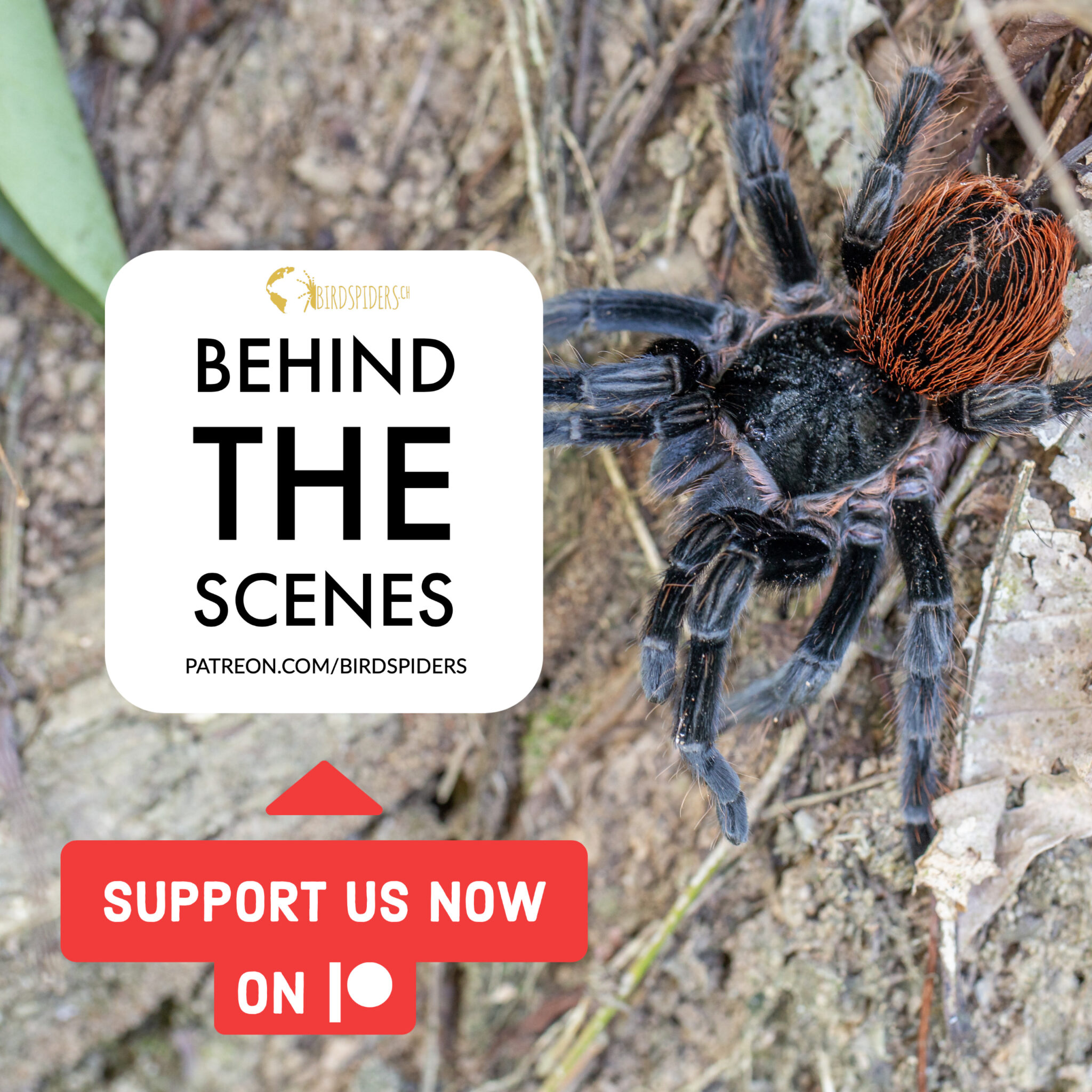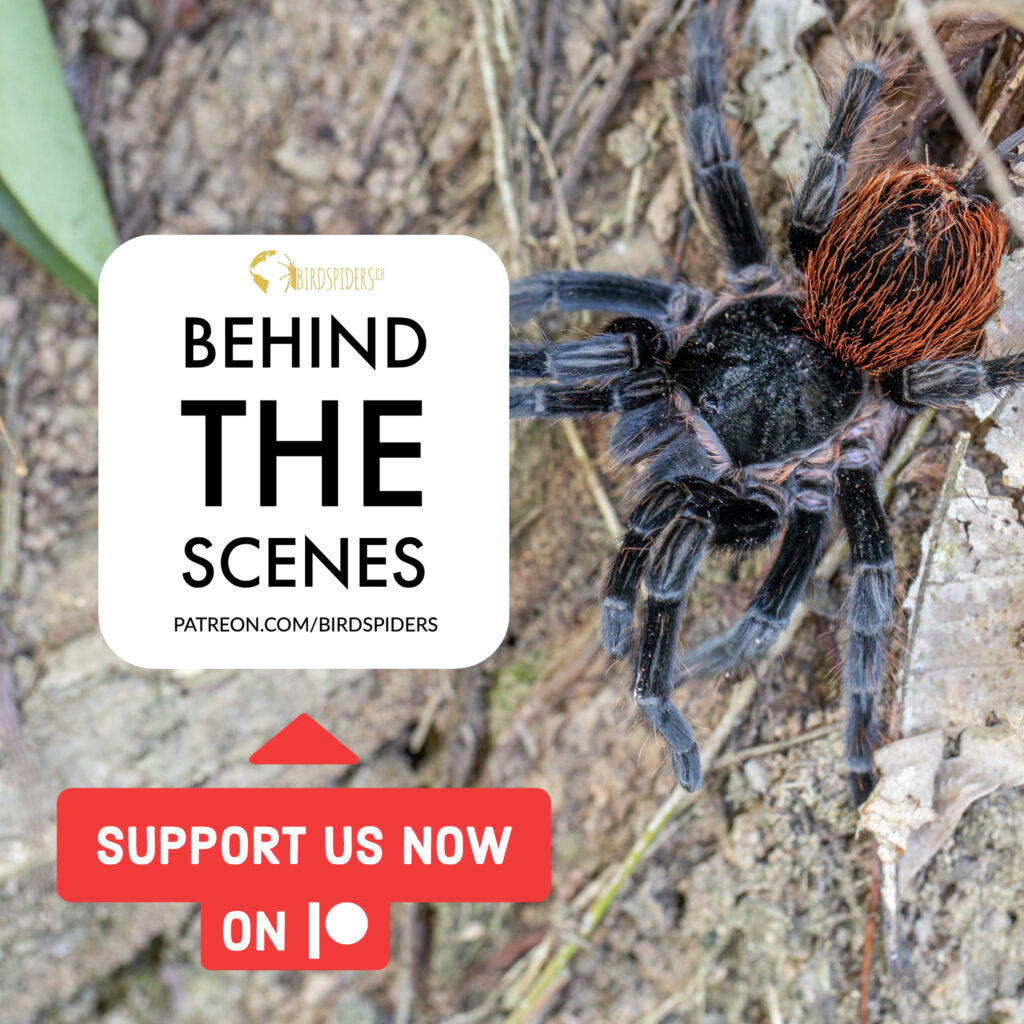 Martin – CO-FOUNDER
There are a lot of fascinating caveats and problems to solve while working full-time in the IT industry, explains Martin Hüsser. Problem-solving skills as well as thinking out of the box are necessary to satisfy customer needs all over the world in that regard. With traveling around the world in search of new and well-known species of arachnids, mainly tarantulas (Theraphosidae) Martin is able to use his vast knowledge in the field of biology. For well over 15 years, Martin is fascinated of spiders and is experiencing these arachnids in their different habitats all around the globe.
Martin has traveled to a lot of countries of central and south America, namely Brasil, Argentina, Colombia, Suriname, Panama, Ecuador, Nicaragua, Mexico, and so on. But also South-East Asia with mainland Thailand, Malaysia, and the island of Borneo and Sri Lanka were visited by him. Martins so far biggest success was the finding of a new species of tarantula, now known as Hapaloptremus martinorum. Together with his friend Martin Gamache he provides his surname as a species name for this amazing tarantula from northern Argentina.
Reto – CO-FOUNDER
Reto Ehrler started to travel the world in search of tarantulas in the same year as I did. Most of the trips and expeditions we managed to do together so far. As an experienced driver in all kind of terrain and his ability to find spider burrows and retreats within minutes, it's always a pleasure to have him on an expedition in search for tarantulas – besides of his great character which makes him an amazing travel companion.

In the year 2010, Reto Ehrler – co-founder of birdspidersCH and Martin Hüsser managed to get on their first spider research trip, based in Brasil. Right after the horrible loss from the fire at the Instituto Butantan in Brasil, they were able to help with GPS location data of recently found spiders from the visited provinces in Brasil. The feeling the group had after finding their first spider in the wild, a species from the subfamily Ischnocolinae, was unbelievable. Since this day the team of birdspidersCH is trying to travel the world in search for helpful Theraphosidae data and share it with the authorities who are in need of it.